Drylab 2023 is a Science-Art Project of Arizona State University. From May 13 until June 10, 2017 eight Arizona State University students, pursuing a mixture of art and sustainability degrees, enacted a very near future in a remote location in the Mojave Desert.
During our project the participants were permitted 4 gallons of water per person per day. Within this context of resource scarcity the participants could self-organize how they would govern their limited resources. The project was inspired by the work of Elinor "Lin" Ostrom, "a Californian girl" who started her academic work by studying groundwater governance in California and won the Nobel Prize in Economic Science in 2009 for her work on governance of common resources. Ostrom's work show that it is possible for groups to avoid the tragedy of the commons; the overuse of shared resources.
This art-science project created a situation where eight individuals had to share limited resources and had to cooperate to cope with these resource constraints. The participants achieved these goals since they used only about 3 gallons of water a day. Participants initiated additional goals: addressing their collective and individual privilege/responsibility related to water use; and a desire to exist alongside one another in harmony and foster an environment where the usual patterns of domination and coercion are not reproduced.
The participants shared their experiences via this website during the project. More reflective articles and other products coming from this project will be shared on this website in the months after the experiment.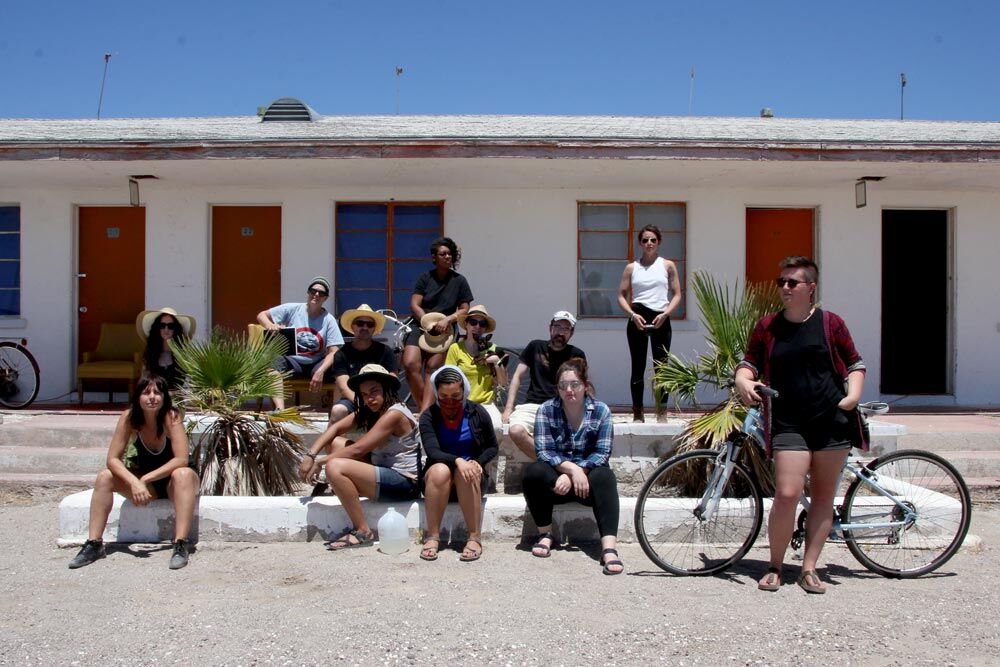 Drylab 2023 from left to right, first row: Krista Davis, Sarra Tecola, Shalae Flores, Sydney Rood, and Molly Koehn. Second row: Willa Gibbs, Adriene Jenik, Séverin Guelpa, Cydnei Mallory, Lucha Pfister, Marco Janssen, and Val Lyons.
Project Directors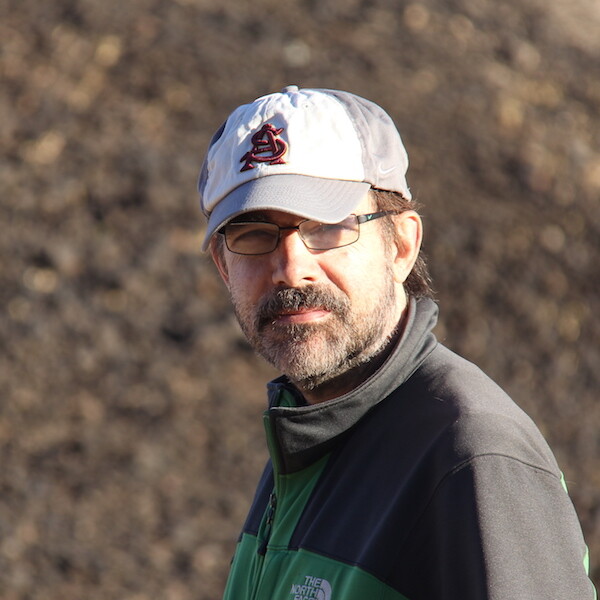 Dr. Marco Janssen is a Professor in the School of Sustainability, and the Director of the Center for Behavior, Institutions and the Environment, both at Arizona State University. Dr. Janssen's formal degrees are in Operations Research and Applied Mathematics. Since 1991 Janssen has been pursuing research on the study of human-environmental interactions. His initial work focuses on integrated assessment models of climate change, and later he moved to ecosystem management with applications to lakes, rangelands, forests and irrigation. Since 2000 Janssen's research focuses on the governance of common resources. In this transdisciplinary research he combines agent-based modeling, lab and field experiments as well as case study analysis. His research findings have been published in journals like Science, Proceedings of the National Academy of Sciences USA, Global Environmental Change, and Ecology & Society. Website: http://marcojanssen.info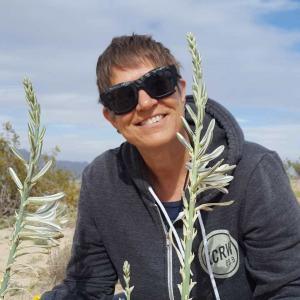 Adriene Jenik is an artist, educator and arts leader who resides in the southwestern US desert. Jenik's artistic projects straddle and trouble the borders between art, engineering, science and popular culture and have been written about in The New York Times, published in The Drama Review, and recognized by the Rockefeller Foundation. Her computer and media art spans 3 decades, including pioneering work in interactive cinema and live telematic performance.  Jenik is currently developing "data humanization" and "Eco-Tarot" performances while she serves as Professor of Intermedia at the ASU School of Art. Website: www.adrienejenik.net
Host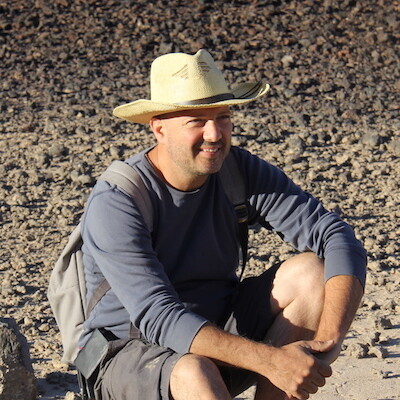 Séverin Guelpa is a Swiss artist with a background in political science and social work. Guelpa's work focuses on territory as a place of collective and political emancipation. After "Morphology of ruined spaces", a collection of work created between 2010 and 2013 focusing on space and its avidities, he created "MATZA", an initiative whose name comes from an early popular practice of direct democracy in the canton of Valais that dates from the end of the 15th century. MATZA brings scientists and artists together in various extreme sites around the world to work together to express and explore how people interact with ithe environment. Website: https://guelpa.ch
Webmaster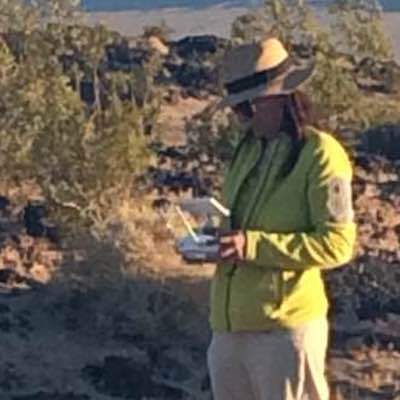 Dr. Luz Andrea ("Lucha") Pfister is a freelance web-designer with a background in medicine and science. Lucha is originally from Chile where she attended medical school. She subsequently spent 10 years in the country of her grandparents, Switzerland, working as a physician, and earned a doctorate from the University of Bern. After postdoctoral fellowships at Harvard University and University of Alabama at Birmingham she pursued further graduate studies at the University of Nevada and Arizona State University in anthropological genetics on the origins of infectious diseases. Since 2013 she has focused on web-design, with a specialization in design and implementation for academic projects. Website: http://pfisterlab.com
Participants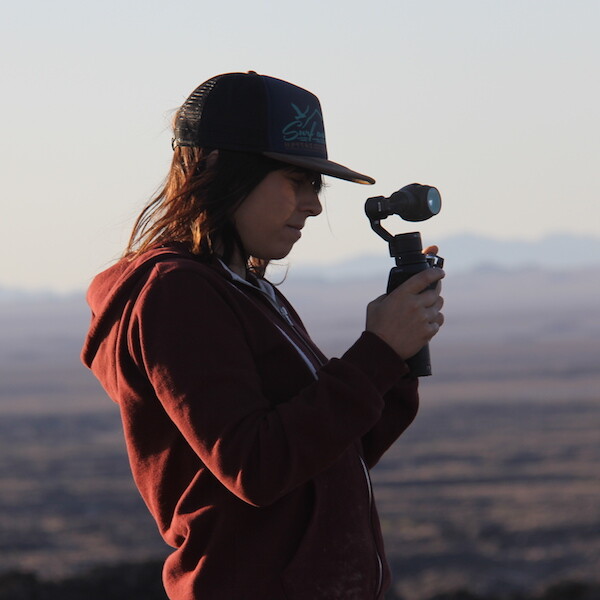 Krista Davis ("Jack in the Desert") is a Canadian video and performance artist living between the east coast, the far north and the desert southwest. Her current work involves the creation of multimedia performance projects that use music, comedy, video projection and costume to discuss themes of queer identity and desire. Her work has shown in festivals in North America and Europe, with her most recent piece winning the jury award at the Dawson City International Short Film Festival. Davis received her BFA from the Nova Scotia College of Art and Design and is currently an MFA candidate at Arizona State University.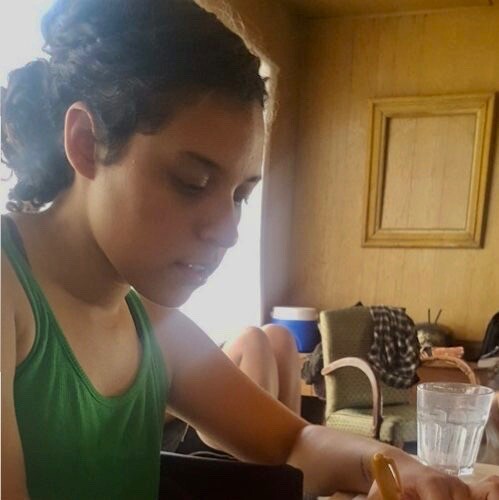 Shalae Flores ("Nadira Sharu") graduated from ASU in the Spring of 2017 with a Bachelor of Arts in Geography. She completed her honors thesis on water and social conflict in Mexico City, where she examined socio-institutional interactions and power dynamics during a water crisis. Flores also uses written and spoken performance to both teach and be a force of empathy and feminine energy within our unbalanced patriarchal society.  A native to the Sonoran Desert, she has directed her activism, education, and art to Southwest desert region and US-Mexico border region, co-founding the ASU chapter of No Más Muértes which focuses on surviving in the desert and humanitarian work amid environmental and economic refugees/migrants.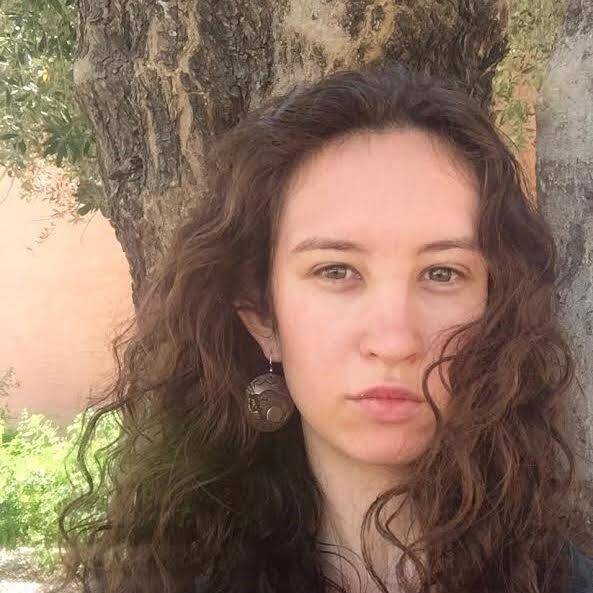 Willa Gibbs ("Saf") received her Bachelor of Arts in Anthropology from Sonoma State University in Northern California, with specific interests in bioarchaeology, cultural evolution, and social change. She served as an exhibition intern at the USS Hornet Museum, and has volunteered at the Marin Museum of the American Indian and the Anthropological Studies Center at SSU. She was employed for several summers at the Exploratorium in San Francisco, CA.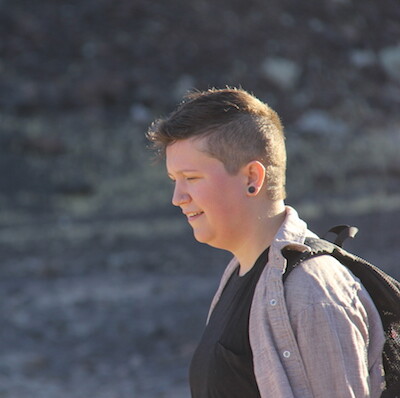 Molly Koehn ("Moso") is an environmental artist from southwest Kansas. She received her MFA with an emphasis in fibers from Arizona State University (2017). Her current bodies of work carry on the delicate, expressive qualities of her background and BFA in drawing from Fort Hays State University (2013). Melding a practice of drawing, weaving, and sculptural installation, Koehn's work examines idealizations of nature. She responds to city landscaping and structure through material and construction, exploring why we choose to seemingly improve the aesthetic appearance of our surroundings by often eradicating the "natural" in preference of the artificial. Koehn's work has been published in Surface Design Association Journal, Expose, Shuttle, Spindle, and Dyepot and many other publications. She has shown her work extensively in Arizona and Kansas and several other locations nationally.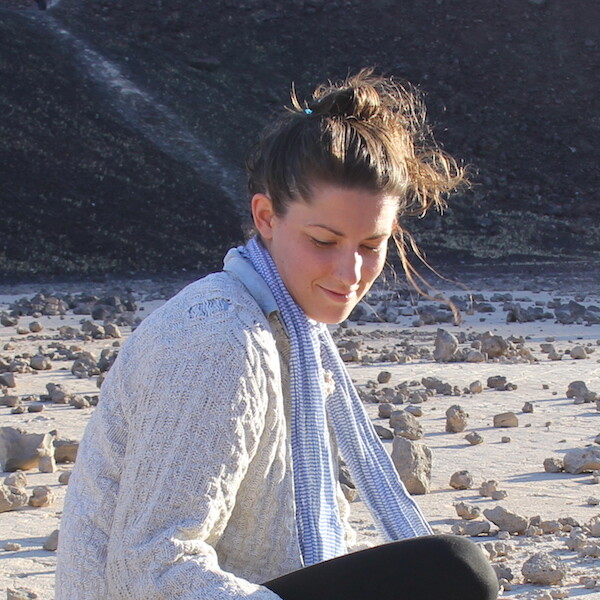 Val Lyons ("BCC:") is an U.S. east-coast migrant, currently residing in the southwest. She received her BFA from the Hartford Art School and is currently an MFA candidate at Arizona State University. Her work composes installation spaces featuring found objects, audio recording, and interactive sculptures.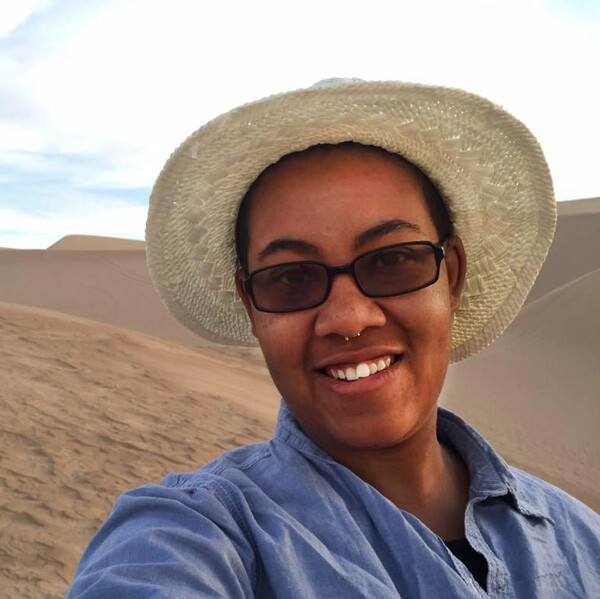 Cydnei Mallory ("Skip") is an interdisciplinary artist currently based in Phoenix, Arizona. She received her BFA from The Pennsylvania State University and is currently pursuing her MFA degree at Arizona State University. Interested in materiality, Mallory uses everything from cast metals, rope, and basic fabrics, to hairnets, silicone, and hair. Combining traditional and non-traditional practices in her work, Mallory uses the body as a reference to explore issues surrounding stereotyped ideas of gender, sexuality, and class.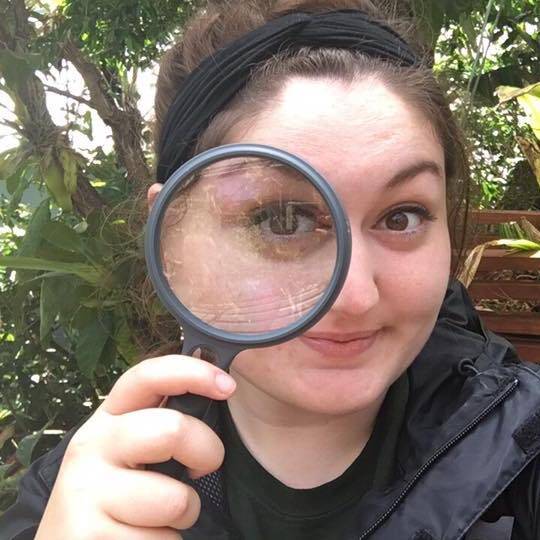 Sydney Rood ("Kirsten") is a sustainability student and activist, born and raised in Phoenix, Arizona. Sydney graduated with her Bachelor of Arts in Sustainability and Minor in Urban Planning in May 2017 from Arizona State University. Sydney is continuing at ASU working towards a Masters degree in Community Resources and Development with an emphasis in Sustainable Communities. Her main research interests focus on public and neighborhood health as it relates to the physical environment and sustainable behavior, community development, food security, and happiness.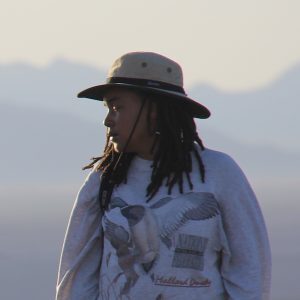 Sarra Tekola ("Nayara") is a climate justice activist and PhD student in Sustainability at ASU. She is studying how climate change is a symptom of a larger systemic issue. She has been interviewed on "Democracy Now", Rolling Stone and was named as one of Outside Magazine's 30 under 30 for her activism. She graduated from the University of Washington with a bachelor of science in Environmental Science and Terrestrial Resource Management where she did research on climate change with an interdisciplinary focus ranging from wildlife biology, ocean acidification, hypoxia, public health, carbon cycling and social sciences.
Sponsors
The project was made possible by financial contributions from the following organizations: